Rise of Mythos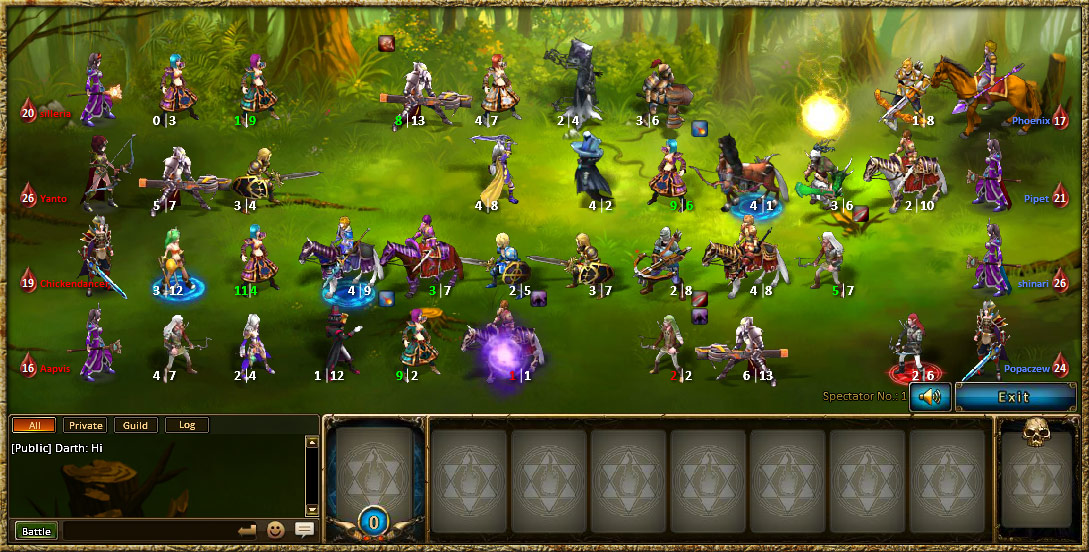 Spielidee von Rise of Mythos

Das Browsergame Rise of Mythos greift die Spielidee klassischer Trading Card Games auf und adaptiert sie für den PC. Was zunächst etwas gewagt scheint, ist allerdings geglückt – und das noch ein wenig besser als bei anderen kostenlosen Online-Browsergames, welche das gleiche Prinzip verfolgen. Als Spieler liefert man sich wie bei einem klassischen Trading Card Game auch (vgl. Magic) epische Schlachten und greift dabei auf die unterschiedlichsten Charaktere zurück. So sind Goblins, Elfen, Hexen, Krieger und viele weitere vertreten, die natürlich alle über unterschiedliche Fähigkeiten verfügen. Während traditionelle TCGs aber lediglich mit Karten gespielt werden, können bei Rise of Mythos Schlachten auch auf Schlachtfeldern rollenbasierend ausgetragen werden.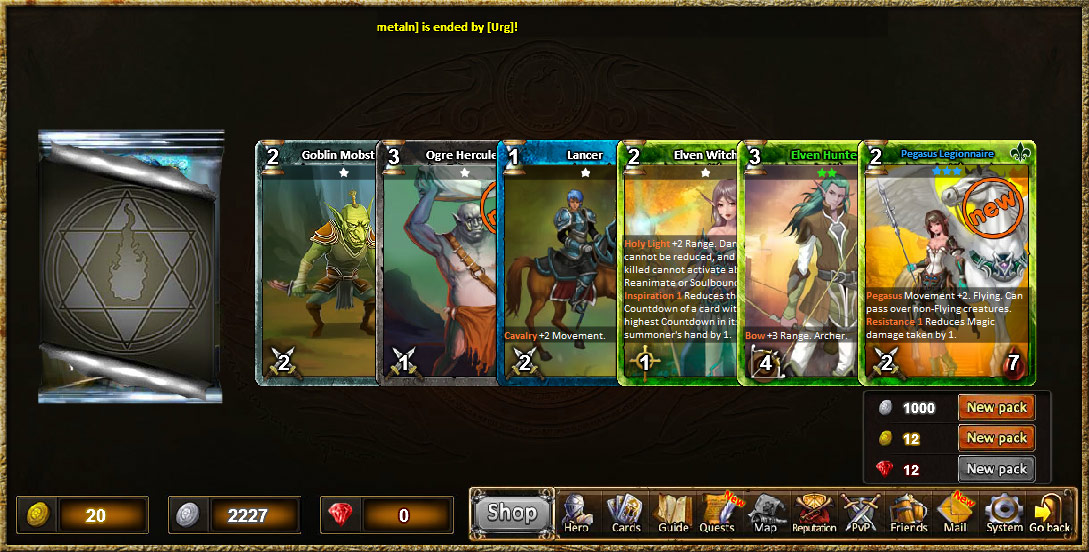 Grafik
Dem User wird im Spiel eine zeitgemäße Grafik geboten, die vor allem durch Klarheit besticht. Die Anordnung der Informationen, die man während des Spiels benötigt scheint logisch und erlaubt eine schnelle Übersicht. Was bei jeder Karte sofort ins Auge springt, ist die Fähigkeit zum Angriff und zur Verteidigung. Bei den rollenbasierenden Schlachten lässt sich die Grafik natürlich nicht mit der von herkömmlichen PC-Games vergleichen, ist aber gerade im Vergleich mit anderen Online-Spielen gelungen.
Unterhaltungswert
Wer zunächst unsicher ist, ob er ein Trading Card Game online spielen soll, weil er an der Umsetzung zweifelt sowie daran, ob online echter Spaß aufkommen kann, wird schnell merken, dass es fast noch etwas mehr Spaß macht. Bei Rise of Mythos kann man nämlich gegen viel mehr Gegner spielen als das offline möglich wäre. Man kann sich auch mit anderen Gamern, natürlich auch mit erfahreneren, zusammenschließen und von ihnen lernen. Neben dem eigentlichen Spielgeschehen verfügt das Game über einen eigenen Chat, so dass sich während des Games auch Gespräche führen lassen. Das entspannt und nützt natürlich, wenn man mit anderen zusammenspielt.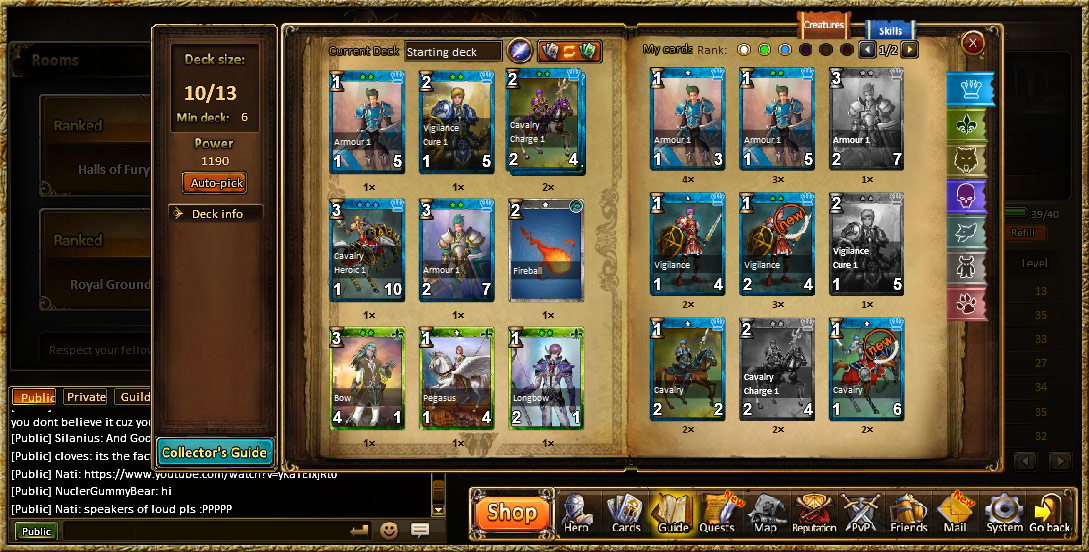 Bezahlung
Rise Of Mythos kann kostenlos gespielt werden. Wer es wünscht, kann spezielle spielergänzende Inhalte herunterladen, die teilweise echtes Geld kosten. Diese sind allerdings nicht notwendig, um das Spiel zu gamen, so dass es ohne diese Inhalte völlig kostenlos gespielt werden kann.
Fazit
Die Umsetzung eines klassischen TCG als Online-Game ist gelungen. Die Grafik und die Menüs sind etwas besser als die Konkurrenz. Im Ganzen durchaus empfehlenswert!